@Largestbullypitbulls
If you really Want to know what is going on with Big Gemini Kennels on a daily basis
We post DAILY UPDATES on INSTAGRAM!!! FOLLOW US TODAY!!!
JUST CLICK THE INSTAGRAM LOGO BELOW TO FOLLOW US FOR YOUR
DAILY DOSE OF THE Largest Bully pitbulls in the world!!!

Largest XL BULLY BLUE PITBULLS BY BIG GEMINI
CALIFORNIA BREEDER OF XXL PITBULLS
Top Quality Pitbull puppies for sale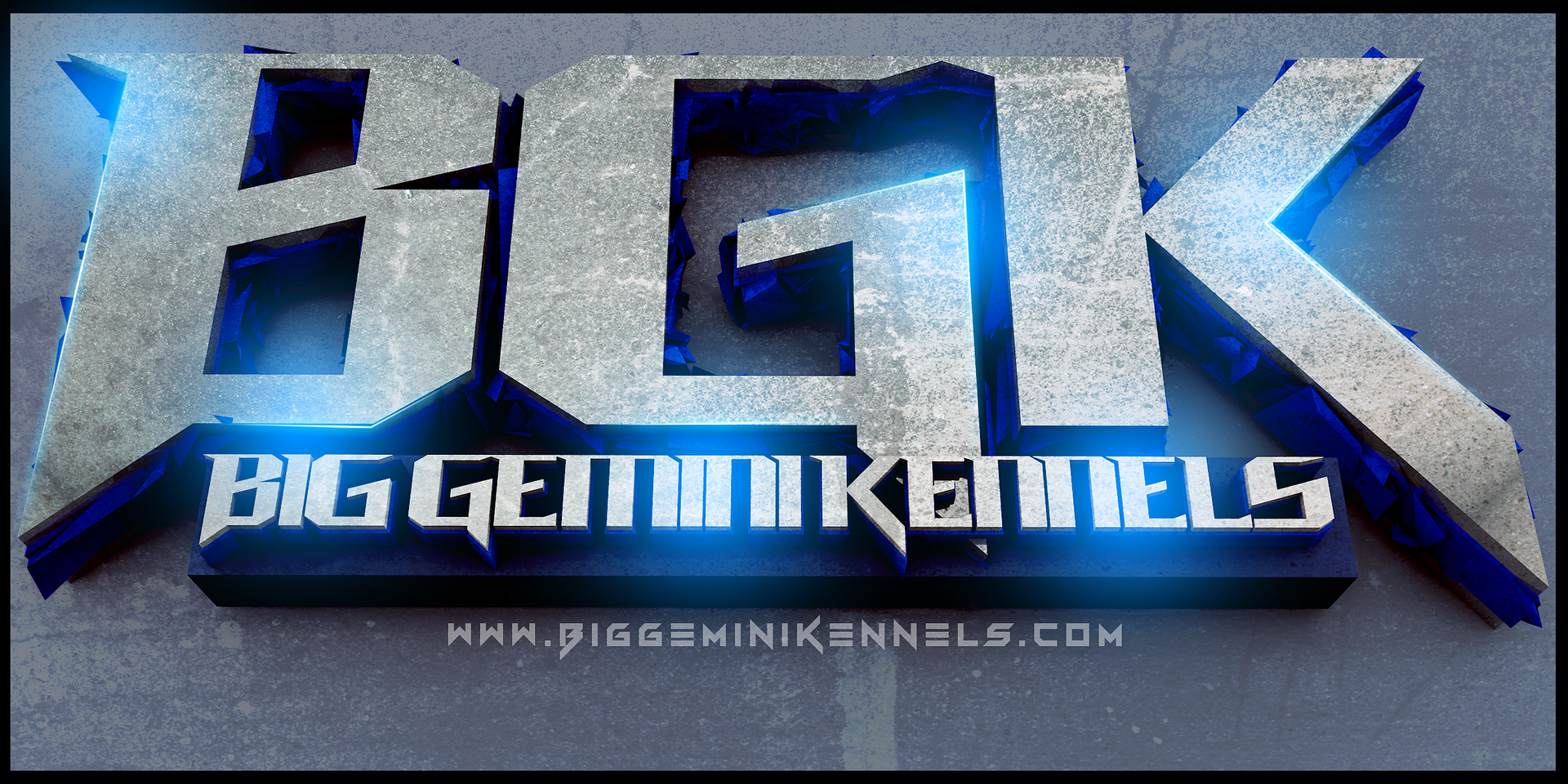 IF YOU WOULD LIKE TO SUPPORT BGK IN OUR EFFORTS TO SPREAD THE GOOD WORD
AND REPRESENT THE PITBULL/ AMERICAN BULLY BREED IN THE BEST LIGHT POSSIBLE.
PICK A STYLISH TOP QUALITY BGK SHIRT
PLEASE EMAIL.
Shirts are $25 shipped. All Sizes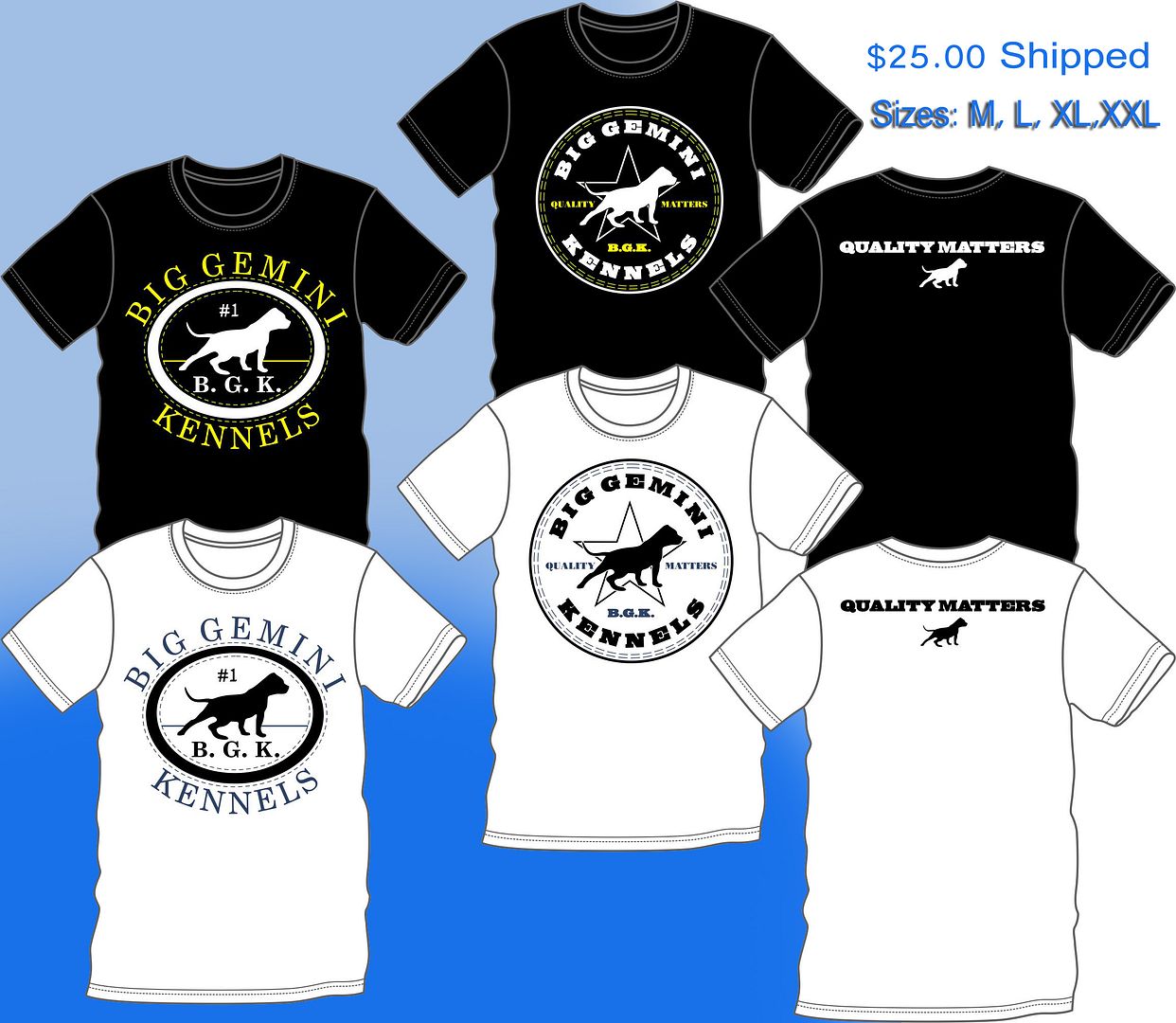 The gentleman in this photo with The Rock is 5' 10 !!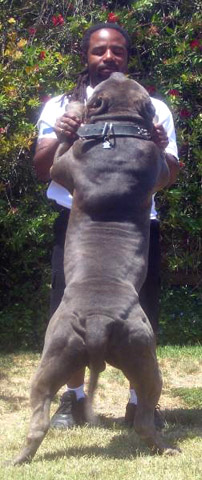 CLICK THE ICONS BELOW TO ADD BGK ON FACEBOOK/ INSTAGRAM! our instagram: @largestbullypitbulls




FOLLOW US ON TWITTER/YOUTUBE/INSTAGRAM FOR THE LATEST NEWS ON BGK KENNELS CLICK BELOW!!

Home of
BGK's The ROCK
, THE BIGGEST BLUE PITBULL STUD!!
BIG GEMINI KENNELS:

Home of BGK's The Rock, the largest XXL Bully blue pit bull, who is producing the next generation of top quality XXL Bully blue pit bulls for the world!!

OK, YOU HAVE LOOKED ALL OVER THE INTERNET FOR THE BEST PITBULLS MONEY CAN BUY RIGHT?
Well look no further my friend, you have found us...........~~***~~***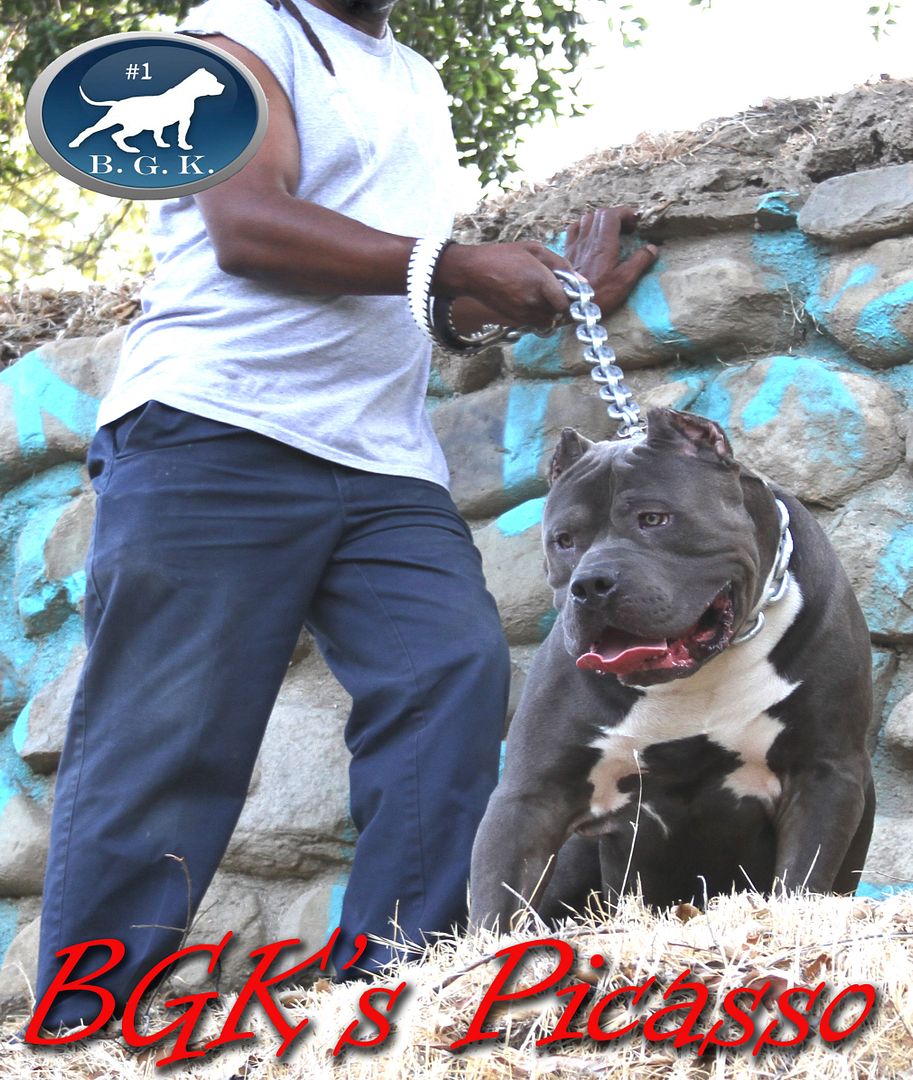 Anyone else claiming to have the biggest or best producing XXL Bully blue pitbull has to be joking with me at this point. Look at the videos, look at the pictures, look at the stats, the proof is here! What you are looking at is a freak of nature, a HUGE XXL Bully pitbull perfectly healthy and far from fat. BGK's The Rock is the largest XXL Bully pitbull there is, and he has no problems with his rear, his hips, or his athletic ability unlike most large XXL Bully pitbull kennels that I see, (you know who you are...LOSERS, lol). Please do your reasearch on these dogs before you make a final purchase. It is not hard to see that BGK has been breeding and shipping top quality large XXL Bully blue pitbulls internationally since 2005! We appreciate our clients, treat them with class, and love to educate them about the breed we love. We honor our contracts and always make ourselves available to our clients before and after the purchase. A lot of our clients even tend to become good friends in the long run.....We take our reputation very seriously.......and we are extremely proud of the accomplishments our good business ethics and great productions have earned us thus far.....And we're just getting started!!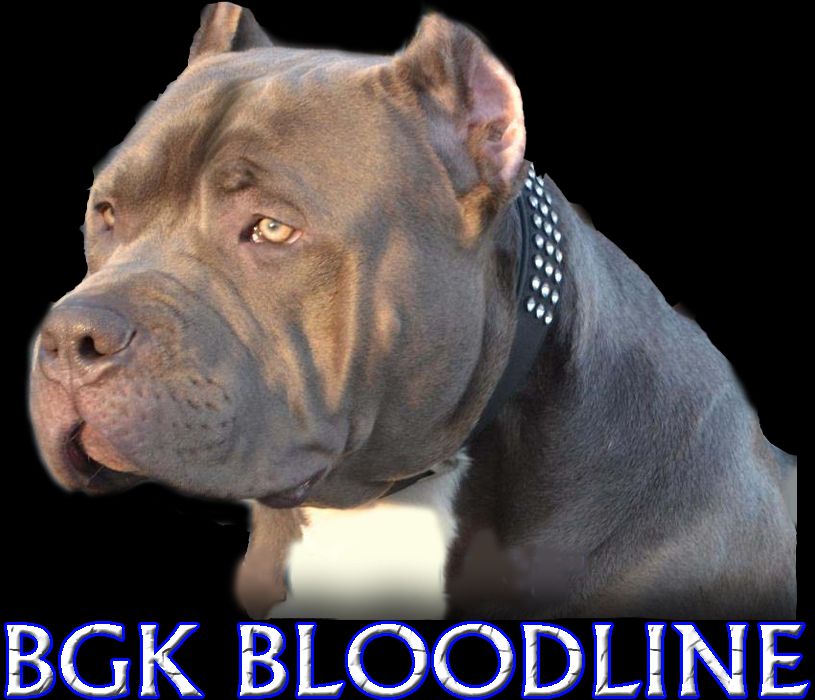 We consistently produce big XXL Bully pitbulls with that classic beautiful look, incredible structure, drive, and muscle for days....... We have been raising the bar and setting new standards in the XXL Bully community for years and will continue to do so for years to come. We have truly mastered the art of consistently creating huge XXL Bully BLUE PITBULLS....IF YOU ARE LOOKING FOR A SMALLER, (COMPACT) DOG, SORRY BUT YOU ARE iN THE WRONG PLACE! IF YOU ARE LOOKING FOR BEAUTIFUL XXL BLUE BULLY PITBULLS WITH DRIVE, WELCOME!

Make sure you check out our breedings page for the huge XXL Bully blue puppies we have on the way soon!!
WWW.BIGGEMINIKENNELS.COM/breedings.php


BIG GEMINI KENNELS is located in beautiful sunny Southern California. We are the home of the largest XXL Bully blue pitbulls on earth. If you are looking for big blue pitbull puppies for sale from the best pitbull kennel on the planet, hello and welcome. Our foundation stud is the internationally famous beast of a Bully XXL pit bull known as" BGK'S The Rock". BGK's The Rock's current stats are Weight: 150 LBS !! Head: 30" (the largest blue bully pit bull in the business!!) Yes you heard me right! BGK'S The Rock comes from one of the freakiest litters of XXL Bully blue pit bulls ever to hit the planet ! THE "STONE X HAZEL" litter. BGK's The ROCK is the first pick male, and the largest stud from that litter. BGK's The Rock is the largest son that his father Stone has ever produced, and also the largest GK blooded pitbull as well. BGK's The Rock makes most full grown Bully pit bulls look like puppies when they stand next to him. Another special thing about this big beast of an XXL Bully pitbull is that he is a proven producer of producers. BGk The Rock's offspring produce huge clean beautiful pitbulls just like their father. BGK's The Rock has produced daughters that weigh from 90-120 pounds. BGK's The Rock produces son's that are between 110-173 lbs. These are the big beautiful giants of the XL bully pitbull world. BGK's The Rock is registered with the UKC. It is very rare to find a true super producer in the XXL Bully pitbull World. A true super producer pitbull stud produces BOTH killer Males AND killer females that mature at well over 100 lbs and are very clean with structure and drive. They also have the power to reproduce themsleves, which is vital for anyone looking for top quality foundation blood/dogs to start their XXL blue Bully pitbull kennel. BIG GEMINI KENNELS is very lucky to be the place where this beast of an XXL Bully pitbull calls home. We will keep consistnetly producing some of the largest and best looking big blue XL bully pitbulls that the world has seen. Big Gemini Kennels, Quality Matters!


BGK's T-Rex son of BGK's CUJO
BGK'S CUJO HAS PRODUCED THE BIGGEST XXL Bully PUPS I HAVE EVER SEEN!! THIS IS MY MOST RECENT XXL Bully PITBULL PRODUCTION @5 WEEKS! We're only getting better!! BGKs T-Rex

Here is the same pup at 15 months, 137 lbs looking like a beast!!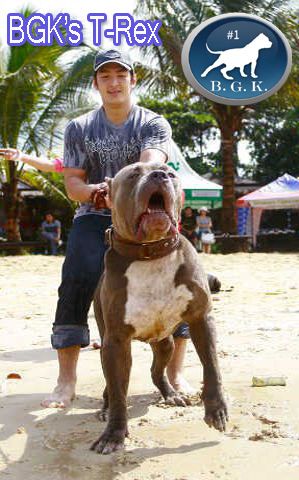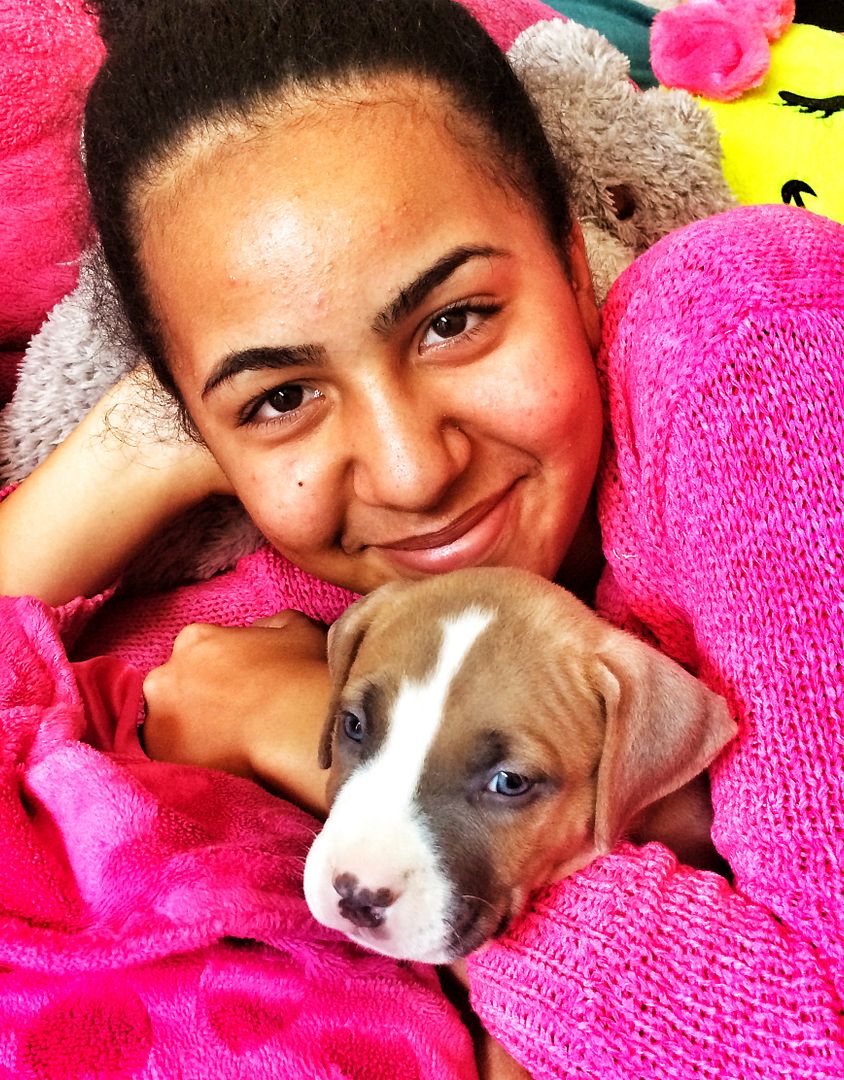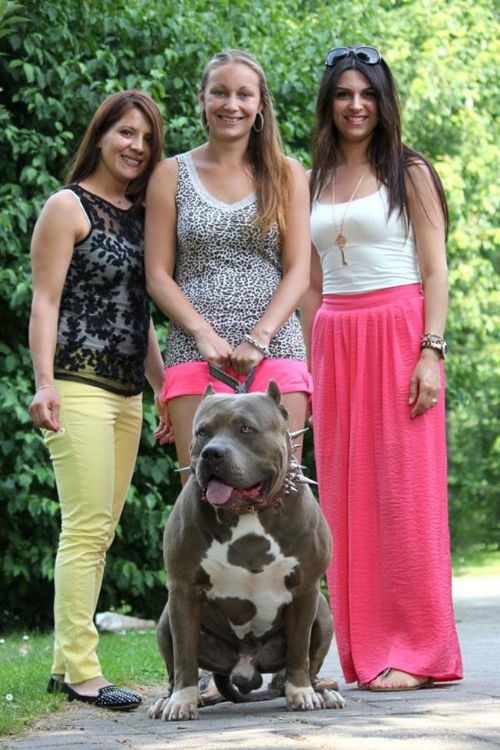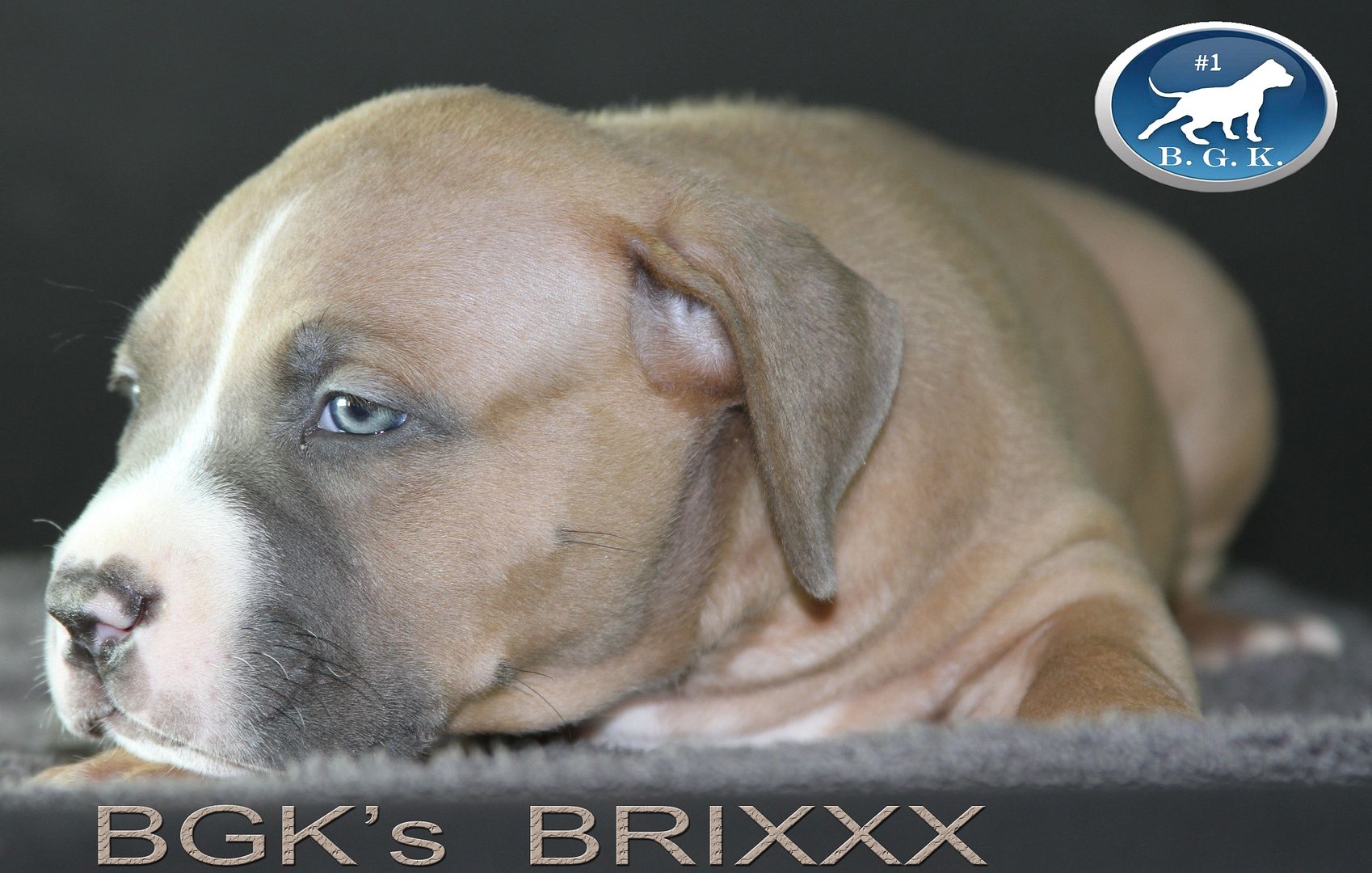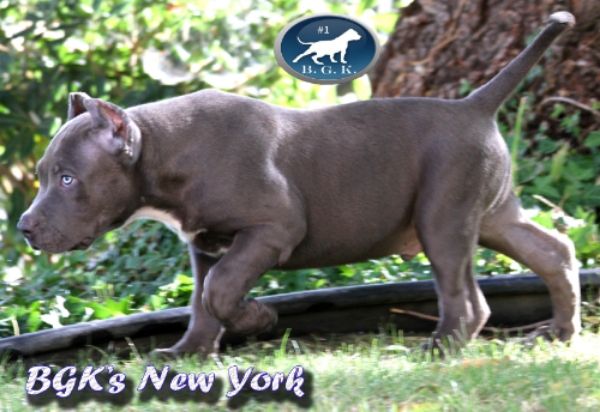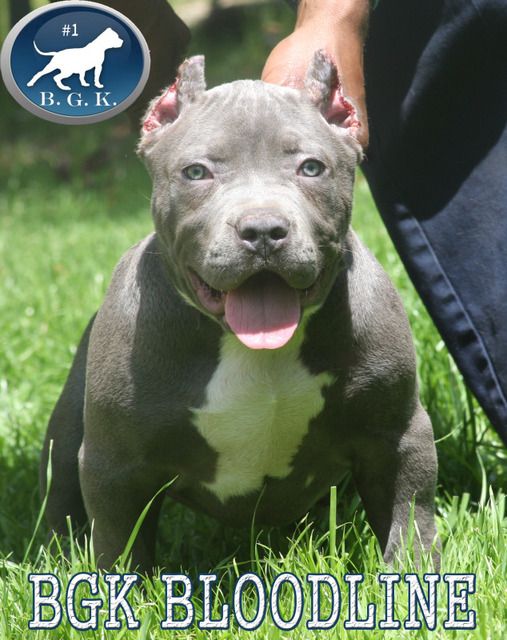 BGK'S THE ROCK,
150 LBS, 30"DOME!!
THE BIGGEST BLUE STUD AKA DAROCK OBAMA
AKA THE LEGEND KILLER\
WATCH THE VIDEO BELOW!!!
BGK's Rock The Service Dog!!
BGK's CUJO, son of BGK's The Rock!!